My very dear sisters,
We are still in Easter Season, relishing the mystery of God's self-emptying love in the person of Jesus – an obedience and self surrendering love which broke free from the shackles of death …. to the triumph of the Resurrection. As we step into the Month of May, I wish each of you "Joy of the Risen Lord!"
Everyone like to be joyful! Happiness is life's most cherished goal. Happiness is the goal that makes our life meaningful and enjoyable. The Risen Lord brings this transformation if we, like the Emmaus disciples, invite Him into ourselves; then the divine enters into human frailty. The Risen Lord constantly drives out the fear of the disciples (Mt. 28:10,15, Lk. 24:28), symbolically it would mean that the Risen Lord is our strength and comfort. Also the Risen Lord shows us that taking up the crosses of everyday and following in the footsteps of justice, mercy, forgiveness and love is a must to see Him 'face to face.' On the road when I walk with the arrogance of selfishness, of gossip or sluggishness of witness to truth then my eyes are closed to see Him face to face. Human suffering of any sort, in general, blinds us to see the mercy of the Lord; but leads us to have recourse to 'escapist enadeavours.'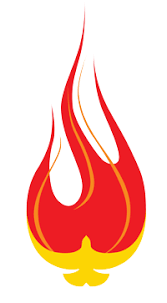 Joy of the Risen Lord enriches us to seek happiness in sacrificing for our mission, for our community, for the poor and needy and for the discriminated. Striving to live in the joy of the Risen Lord motivates us for true happiness. Practicing forgiveness is what releases us from the past and changes our future. Yes, Easter is the experience of the Joy of life; we need only to open our eyes to see Him 'face to face.'
The Easter celebration reaches its climax with the Feast of Ascension and with the Feast of Pentecost. The Lord has ascended to heaven but he has not left us alone. He bestows upon us the gift of the Holy Spirit, the Spirit of wisdom and boldness, the Spirit of holiness and creativity to guide and direct us. In the month of
May, we then prepare and receive anew the outpouring of the Holy Spirit to live in the power and joy of the Holy Spirit.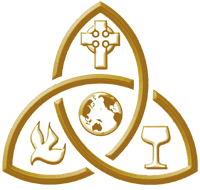 The Feast of the Trinity Sunday gathers up all that we have been celebrating in this season. On this day we rejoice that we have a Father in heaven who loves us, a Son who heals and bestows upon us His grace and peace, and the Holy Spirit who continually gathers us into one in the Trinitarian fellowship. May the life of the Holy Trinity be the inspiration for our own life of love, service and fellowship.

Sister Prabha
Provincial Superior,
Tanmaya Province, Bhopal