Dear Sisters,
Lent 2019 - God's Gifts of Love and Mercy
Let us explore this year, 'God's Gifts of Love and Mercy' as we see how for thousands of years, people have encountered our God who is full of tenderness and compassion, often in the face of human awkwardness and doubt!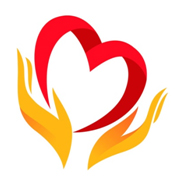 Through this journey of compassion together we hope to meet some people on their own terms, to see them through the eyes of Jesus, the Compassionate One, and to learn how to love the very way God loves each of us in our brokenness. It will be a journey of great hope and one which will lift our spirits.
Lent offers us all a very special opportunity to grow in our relationship with God and to deepen our commitment to a way of life, rooted in our baptism. In our busy world, Lent provides us with an opportunity to reflect upon our patterns, to pray more deeply, experience sorrow for what we've done and failed to do, and to be generous to those in need.

Pope Francis told pilgrims gathered for the General Audience that "true prayer is made in the intimate depths of a heart visible only to God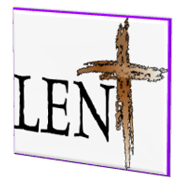 . "It is a silent dialogue", he said, with love at its core. "To look at God and to let oneself be looked at by God is to pray".
The Pope commented that in this way, the Christian does not forget the world, but rather brings its people and its needs into prayer. He continued by saying, that the person who prays, tells God about the pain of someone he/she met that day.
"If you don't realize that there's so many people who suffer," the Pontiff underlined, then that means one's heart is withered. "Feeling compassion" is "one of the key verbs of the Gospel".
"Let us ask ourselves", said the Pope, "when I pray, do I open myself to the cry of so many people near and far? Or do I think of prayer as some kind of anæsthesia so you can relax?"
He stressed that "Jesus doesn't want hypocrisy. "True prayer is that which is accomplished in the secret of conscience, of the heart: inscrutable, visible only to God... It avoids falsehood: with God it is impossible to pretend". Before God, he said, tricks have no power.
In his description of hell, Dante pictures the devil seated on a throne of ice, in frozen and loveless isolation. We might well ask ourselves how it happens that charity can turn cold within us. What are the signs that indicate that our love is beginning to cool?
More than anything else, what destroys charity is greed for money, "the root of all evil" (1 Tim 6:10). The rejection of God and his peace soon follows; we prefer our own desolation rather than the comfort found in his word and the sacraments. All this leads to violence against anyone we think is a threat to our own "certainties": the unborn child, the elderly and infirm, the migrant, the alien among us, or our neighbour who does not live up to our expectations.
Creation itself becomes a silent witness to this cooling of charity. The earth is poisoned by refuse, discarded out of carelessness or for self-interest. The seas, themselves polluted, engulf the remains of countless shipwrecked victims of forced migration. The heavens, which in God's plan, were created to sing his praises, are rent by engines raining down implements of death.
Love can also grow cold in our own communities. In the Apostolic Exhortation Evangelii Gaudium, I sought to describe the most evident signs of this lack of love: selfishness and spiritual sloth, sterile pessimism, the temptation to self-absorption, constant warring among ourselves, and the worldly mentality that makes us concerned only for appearances, and thus lessens our missionary zeal.
Sr. Philomena Pichapilly
Provincial Superior