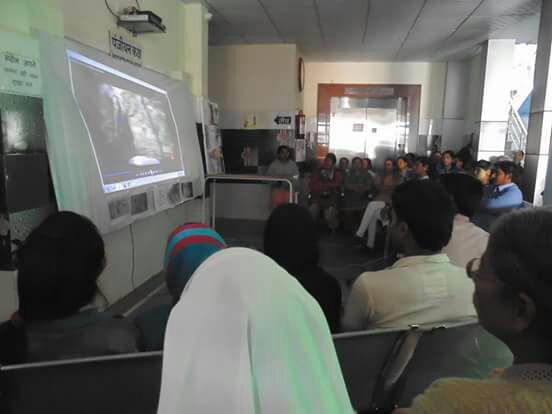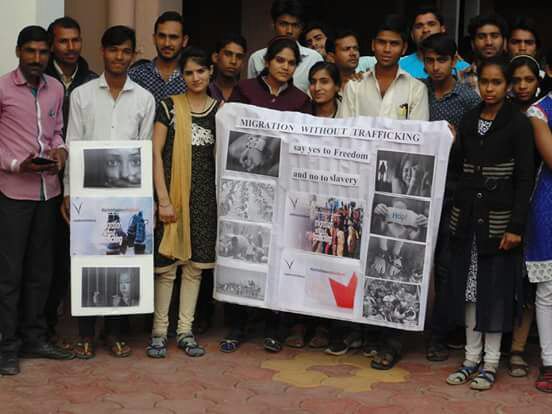 On Thursday, Feb. 8, the sisters at Ashta community, Tanmaya province, Bhopal, India, organized a program on the International Day of Migration and Trafficking. This event was the joint venture of Nav Ankur Manav Kalyan Sanstha, Pushpa Kalyan Hospital and D.B. Tech (Don Bosco Tech comprises of professionals work towards one mission 'Skilling India) for which 70 young boys and girls, hospital inmates and staffs were present.

Though there are several domestic migrants around and human trafficking is on higher range in India, people are not fully aware of these terms. In order to conscientise the local folk, Sr. Flora along with her team emceed the entire show. Through placards and posters the whole scenario of migrants and human trafficking was depicted. A short movie on human trafficking was shown to the audience.

A few minutes of silence helped the group to capture the main essence of the program, the need to respect life and work for human dignity. This was followed by offering prayers for the migrants and for those victims of human trafficking. At the end a meaningful song 'I too have the right to live' was played. The slogan 'say yes to freedom and no to slavery' gave height to this event.
S. Flora
Ashta