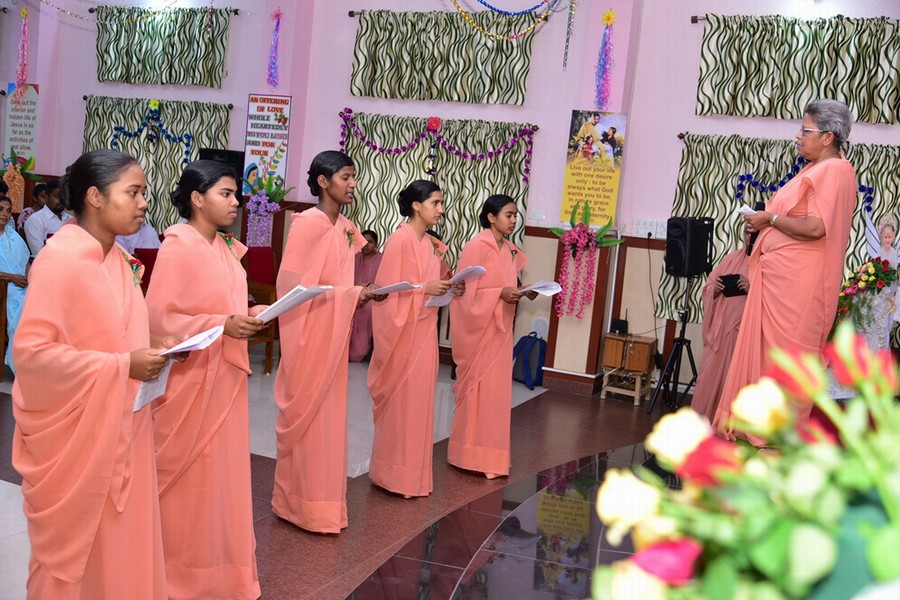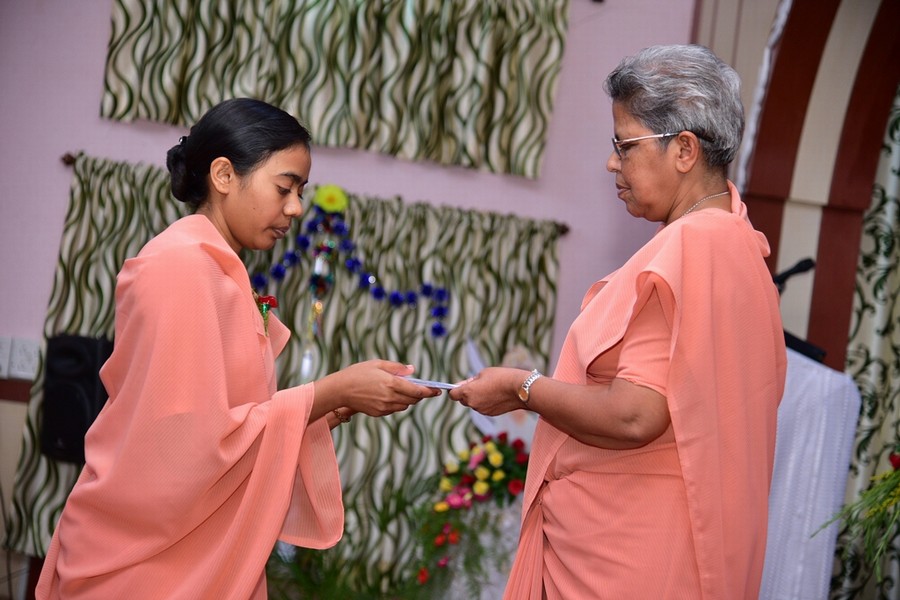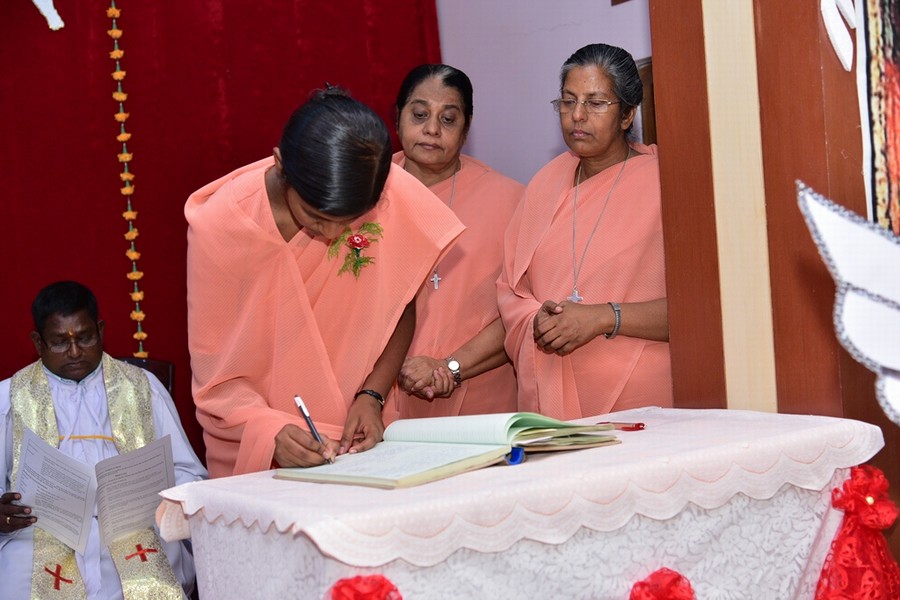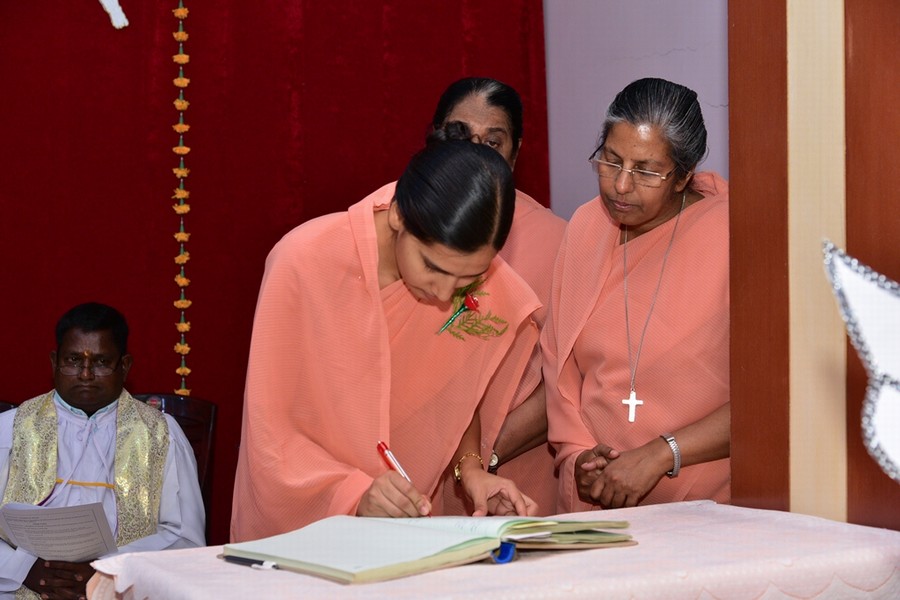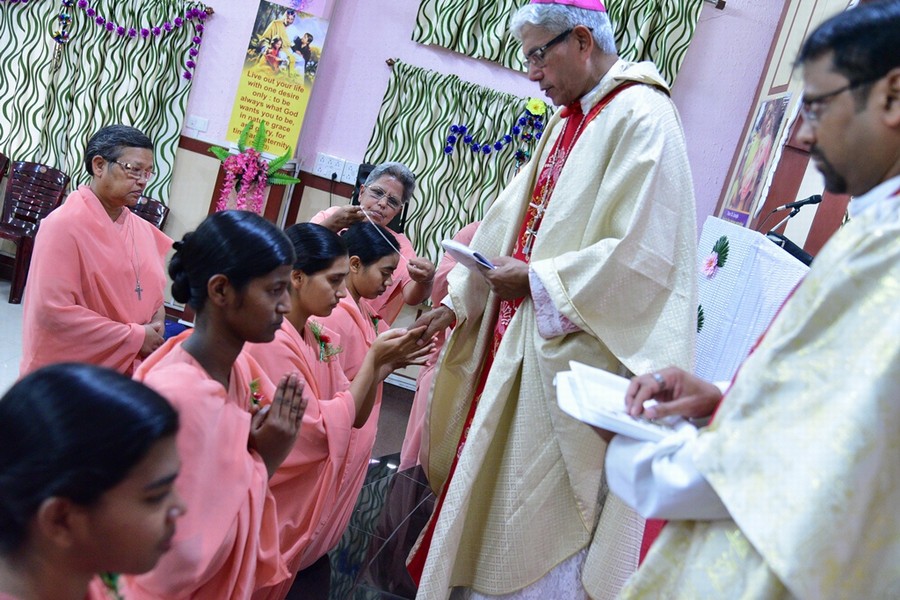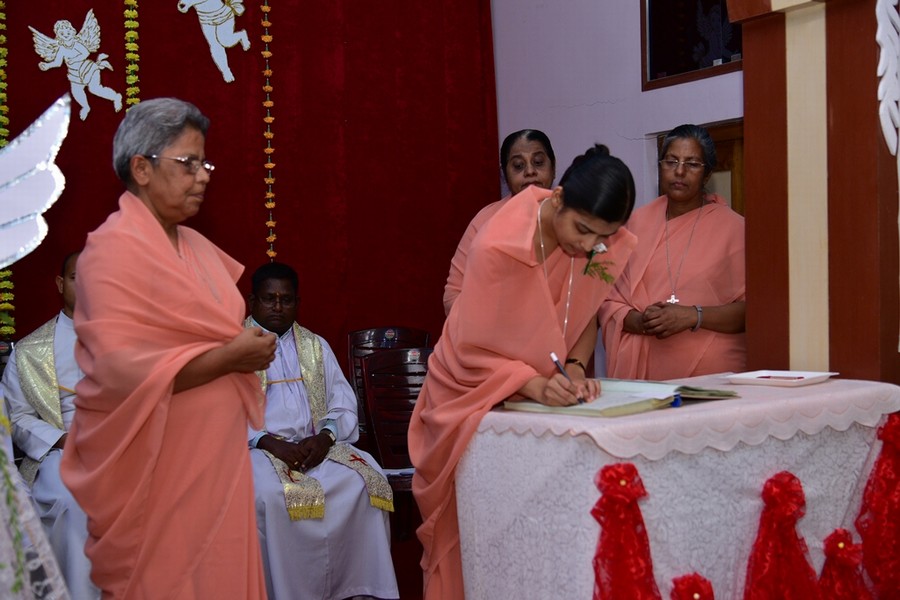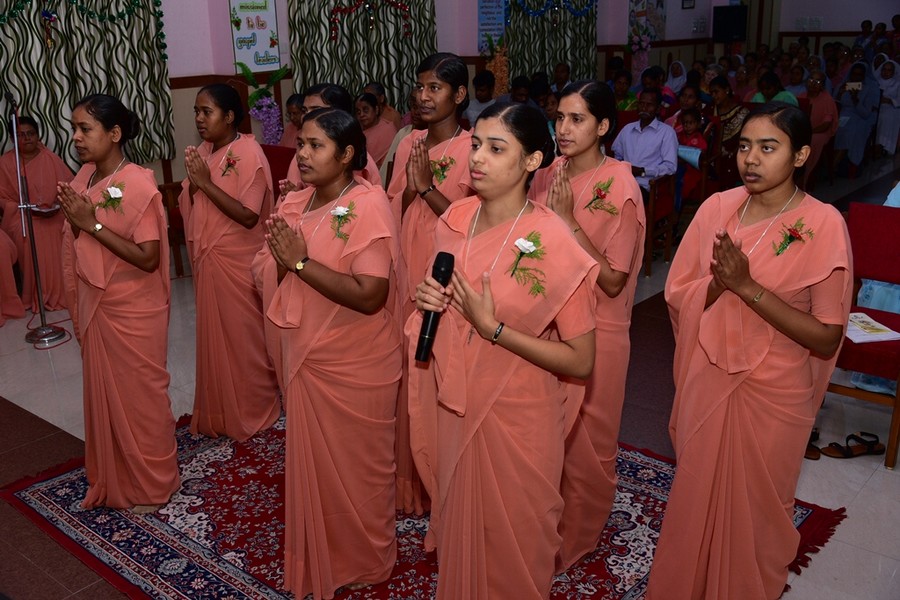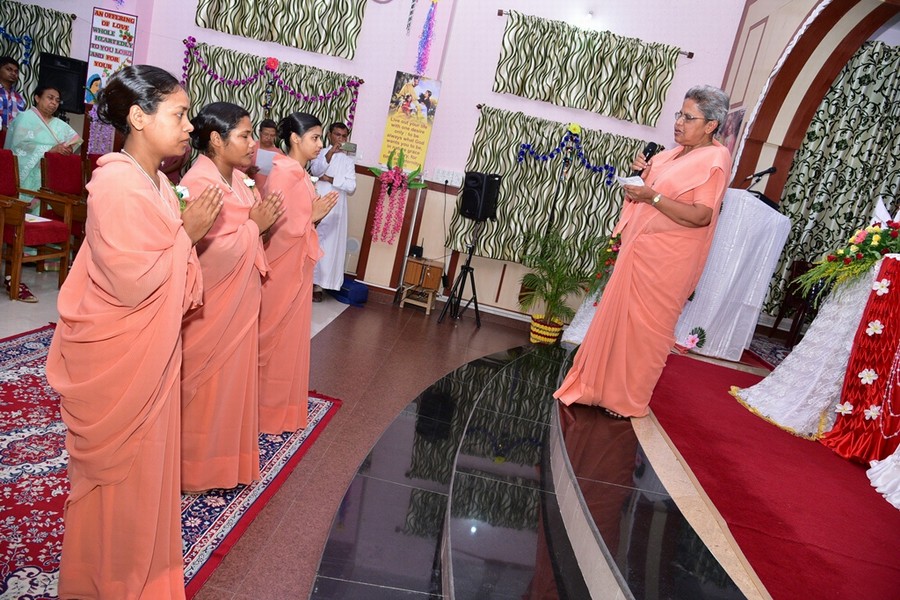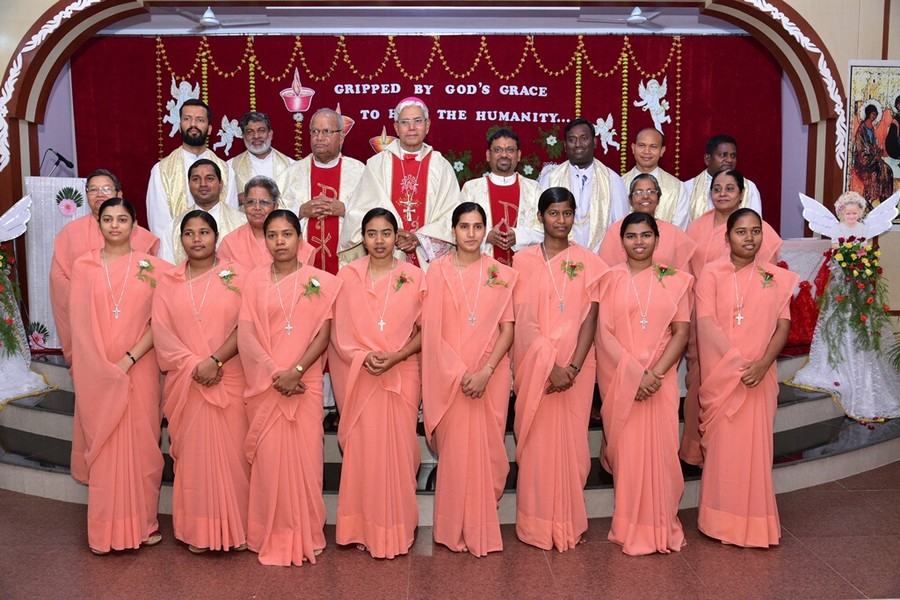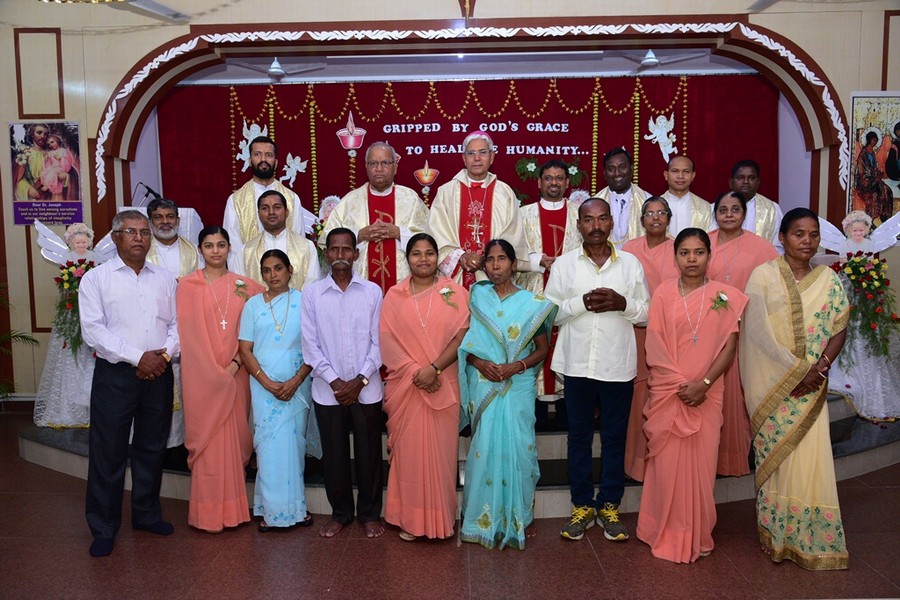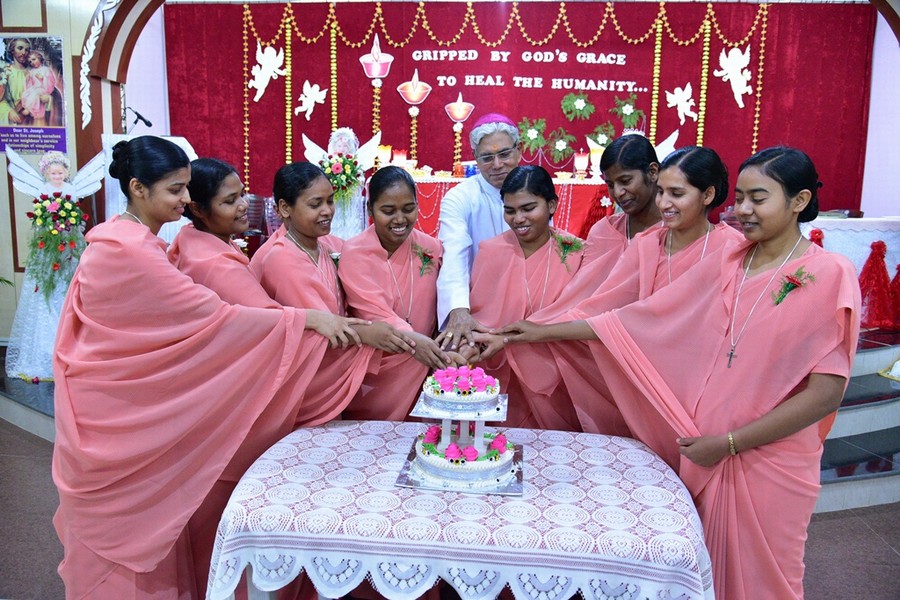 Saturday 02 June 2018 was an auspicious day for the Province of Tanmaya as three tertians made their Final Commitment and five novices professed their First Vows in the Provincial House, Tanmaya, Bhopal, Madhya Pradesh, India. Different stages of formation enabled these young sisters to experience that they are "Gripped by God's Grace to Heal the Humanity," the theme chosen by them. The entire ceremony was held in the presence of Most Rev. Dr. Leo Cornelio, the Archbishop of Bhopal, Provincial S. Prabha Malayil, Priests, brothers, sisters, relatives and friends.
Emphasising the theme, the Archbishop said, "The theme chosen by these young women is an apt one. For this is what we are called, to be gripped by God's grace and to go and heal the broken hearted, the wounded and the fractured world."
"I am so overwhelmed that I am fully belonging to the congregation. As a responsible member of this congregation it depends on me, how I am going to keep the charism of communion alive", said S. Monica one of the finally professed. S. Anju one of the newly professed said, "Today I pronounced my first vows. I feel a kind of joy within me. It is the Lord who has chosen me to work in His vineyard."
The parents and relatives of the three finally professed sisters witnessed the powerful presence of God as they symbolically handed over their daughters into the hands of Sr. Prabha. They stayed with the sisters for three days given hospitality in the house of the Inter-congregational Juniorate on the Tanmaya property. As they interacted with the sisters they expressed their joy and satisfaction at having given their daughters to the congregation. The mother of one of the finally professed during a conversation, said, "Now I am at peace, my daughter has truly chosen a life of service. I am thrilled to see the hospitality and oneness of the Sisters of St. Joseph." The entire profession ceremony became a touching experience for all who gathered.
Laveena D'Souza
Tanmaya Province