General Team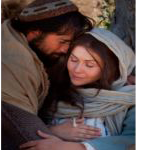 Saint Joseph
March 19, 2018
Dear Sisters and Associates,
Greetings Rome, as we prepare to celebrate the Feast of dear St. Joseph.
Each year the focus of reflection for our celebration takes a different slant respecting the ever-changing needs of the time.
Today, we are living in an extremely difficult time in which suffering due to greed and corruption manifests itself every. Let us imagine for a moment that we are holding our beloved planet in contemplative silence, bringing the awareness of the deep pain and suffering in our world closer to ourselves.